Senior Safety App is recommended by health professionals worldwide.
More and more seniors are using smartphones to stay in touch with their family and connect with the world.
Install for free from the Google Play Store and Senior Safety App can be configured in seconds, enabling caregivers to monitor alerts, reports, and location remotely using their phones or computers. When Senior Safety App is active you will receive alerts for emergency help requests, phone falling, phone being inactive for a long time, app installs or uninstalls, entry/exit from geo-locations (buildings, streets, cities or neighborhoods), network changes (sim card change), low battery alerts. New features are being added all the time.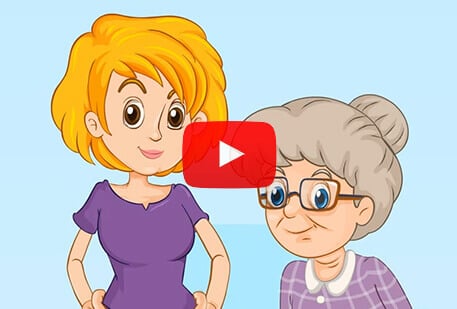 Simple. Easy. Powerful.
24/7 Location Monitoring
Easy access to location of the device from any smart device or computer. Browse on the Google map with details like direction and speed.
Alert Multiple People
With the SOS feature, seniors can quickly request help when they need it. Clicking this option sends text-alerts to multiple people, notifying them of the phone's current location. A round robin call option keeps calling all emergency contacts one after another until connected.
Automatic Fall Alerts
This feature uses the phone's built-in motion sensors to track movement, and automatically sends out alerts in case of a fall, sudden jerk or incapacitation. Adjust sensitivity of the fall tracker to match the user's lifestyle.
Prevent Wandering
Keep sufferers of dementia from wandering away from home with the Zone Alert. Configure a custom geo-fence (like a home, Neighborhood, or town) and receive an alert when the device leaves or enters that area.
Inactivity Alerts
Receive alerts when the phone has been immobile for an extended period of time which can be customized based on individual lifestyle. These inactivity alerts are an essential feature for seniors who live alone.
Low Battery Alert
For many seniors, their phone is the only contact with the outside world. Thus, keeping it charged is essential. Configure when you want to get alerts based on battery availability.
Emergency health information
HIPAA Compliant repository of emergency health information that would be crucial during a contingency. This includes doctors information, drugs in use and conditions too.
High Ambient Noise Alert
High noise creates a stressful situation for a senior. This alert tells you if the phone has been in a overly noisy environment for a significant period of time.
Locations visited history
History of the locations visited is important for you to ensure adequate exercise, timely doctor visits and tracking unexpected travel too.
The Senior Safety App is one of the most effective safety apps designed for seniors on the market today.
SOS emergency contacts, emergency alarm and secure health information collection are free. Other features come with a monthly or annual subscription with 20% savings on the annual. Senior Safety App has received excellence rewards from many media houses and app review sites. The app was designed on the popular Easy logger platform which is being used by over a million users worldwide to track employees, vehicles, spouses, kids, and more. All subscriptions come with guided installation. Email us at [email protected] for questions.
Get App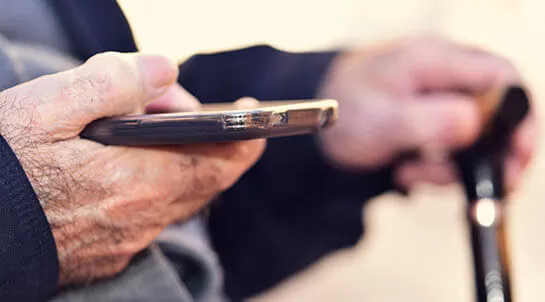 My work involves travel and I have to leave my mother, who has been treated for schizophrenia, alone. Not a replacement for my presence, but the geo fence alerts that I get when she exits and then enters the home area is comforting.

Disha Ajwani

Mumbai
My nana likes to take her dog out for walks at night. Once she slipped and the fall alert was activated that I received and responded to. No major damage, thankfully, but getting that alert was useful.

Abigail Brooks

Oregon
My parents come over from Vietnam every year and love going for long walks in the neighbourhood. Their English skills are very limited and once they got lost and called me. The GPS location on this app was bang on and I just drove over and picked them up.

A. Duong

Colorado
Used this app when my parents- who are in their 70s- decided to go on a road trip. I could track their whole drive and pit-stops accurately. The low battery alerts that I got was helpful in that I could remind them to charge their phone so that I can see where they were at all times.

Jamal Young

New York
I was right to be concerned when I got inactivity alert for my dad's phone. Turns out he had left his phone in the supermarket which we traced using the app.

Terry Wilkins

Texas
I like the feature that calls all emergency contacts one by one, if the previous one does not respond. This way if my folks are facing an emergency, one of the pre-fed contacts is sure to respond.

F. Molina

Nevada