Reading Time:
3
mins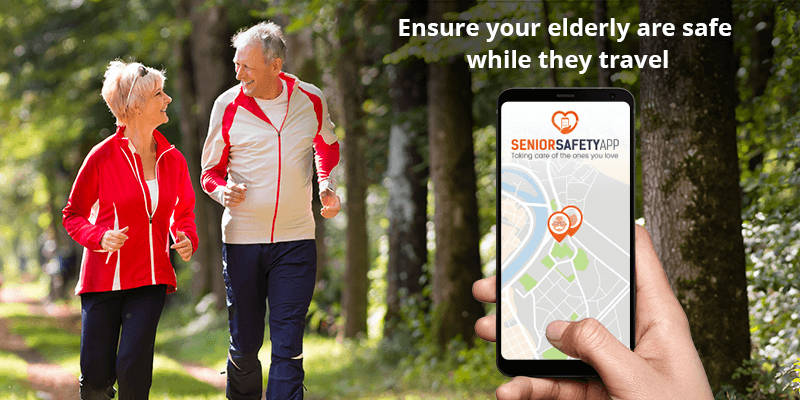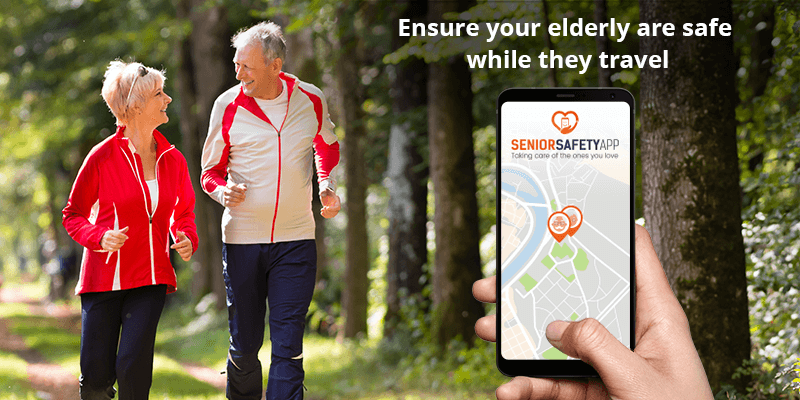 Maggie Kuhn once said, "Old age is not a disease. It is strength and survivorship, triumph over all kinds of vicissitudes and disappointments, trials and illnesses." But what happens when your elderly loved one is beginning to succumb to the adverse effects of growing old?
With advanced age comes many issues that affect their quality and way of life. Some suffer reduced mobility while others develop memory problems or worse still, cognitive issues that impair their good judgment. It, therefore, becomes a child's responsibility to look after their aging parent and give them the love, care, and security that they need and deserve at the state and age they are in. this is where technologies like GPS tracker for seniors come into play.
Modern apps like Senior Safety App are recommended by caregivers and health professionals the world over to help care for and monitor the safety and wellbeing of the elderly. Now that more seniors are getting accustomed to using technology, it is much easier to keep an eye on them with the help of modern apps. An advanced tracking device for seniors can typically be found incorporated with smartphone apps like the Senior Safety App, which provides caregivers powerful tools to monitor the safety and wellbeing of their elderly.
Know what's going on
Once active on your elder's device, you can receive the following information from the Senior Safety App:
Location Tracking and History

SOS Alert

App Installation Alerts

Geo-fence Alerts

Low-battery Alerts

Dangerous Situations Alert

High Ambient Noise Alert

App Usage Logs

Inactivity Tracker

Fall Alert
all of which can be useful in monitoring the safety and status of an at-risk senior.
If your elderly loved one has mobility issues or experiences weakness and other age-related issues that make them prone to slips and fall, Senior Safety App also has a great feature that protects them against these emergencies.
The app can send automatic fall alerts, with the help of the phone's built-in motion sensors in case of a sudden jerk, fall, or worse still, incapacitation, so help can be on its way immediately before worse injuries happen to your beloved elderly.
Track their whereabouts
Perhaps your elderly mom or dad is becoming prone to wandering or confusion due to the onset of a memory condition. Senior Safety App's 24/7 GPS tracker for seniors and location monitoring can help you track their whereabouts every minute of every day.
You can even set Zone Alerts by taking advantage of the app's geofencing capabilities, which allows users to set boundaries around locations that your elderly loved one frequent. This will cause the app to sound the alarm and send you alerts that mom or dad has wandered from their typical route.
Send SOS messages to multiple people
Another excellent feature of the Senior Safety App is its ability to send alerts to multiple people, so seniors can request help from more contacts until they receive the help they need.
Get help right away
In addition to sending multiple text alerts, the app can likewise initiate a round-robin call that will keep the roll going through the listed emergency contacts until your loved one gets connected and is able to notify you about their predicament.
If you have an aging parent exhibiting signs of forgetfulness and other dementia-like symptoms such as confusion and wandering, a GPS tracker for seniors can be an invaluable tool to keep a constant eye on them even when you are apart. 
The Senior Safety App can be instantly downloaded from the Google Play Store for easy installation on any supported device. The app can be configured in mere seconds, providing you alerts, reports, and notifications on your loved one's location, movement, and activities through their own smart device.